Capability of the New Wrangler 4xe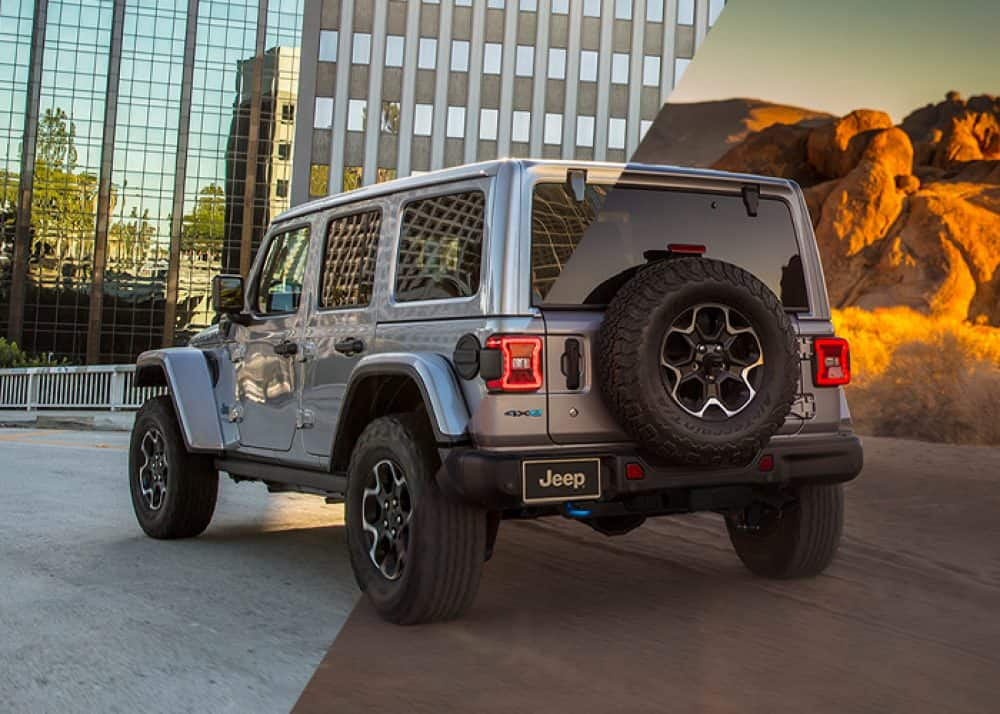 Capability of the New Wrangler 4xe
Brought to you by MainStreet of Lansing
As soon as you heard about the new Wrangler 4xe, your first thought was likely how it compares to previous models. The number one thing that people always come back to the Wrangler for is its off-roading capabilities, and you want to be sure that when you own a Jeep, it can handle the way you want it to on the trail. We are here to reassure you that the Jeep Wrangler 4xe is here to give you all of the off-roading capabilities that you have come to expect from Jeep! Down below we are going to be going more in-depth about these abilities, and explaining to you why the 4xe is the real future of the entire Jeep lineup. Electricity doesn't mean less power, it means more.
How does the 4xe handle off-roading?
The quickest answer is to just say that it handles off-roading by giving you all of the necessary features to aid you, along with coming with a great powertrain. In fact, the 4xe is available in three different models including 4xe, Sahara 4xe, and Rubicon 4xe. Between these three different models, you will find full-time 4×4 systems, a Selec-Trac two-speed transfer case, front and rear next-generation Dana 44 axles, and even a 2:72:1 low-range gear ratio. The electric motor itself delivers a controlled and precise driving experience that enables you to climb and crawl better than ever. There's no need to build up rpm, which helps to minimize shock loading, and maximizes the speed.
What helps to make the 4xe Trail Rated?
There are many different moving pieces that help to create an SUV that truly deserves the Trail Rated badge. Some of the easy additions include skid plates, along with front and rear tow hooks, which help to further bolster and protect your vehicle. You'll even get the option to add on 17-inch off-road wheels, and 33-inch tires. This enables you to get up to 30 inches of water fording, which is a great number when you are considering going out on the trail, even when it's wet outside. Another benefit is the fact that the Rubicon 4xe gives you a breakover angle of 22.5 degrees, ground clearance of 10.8 inches, and an approach angle of 44 degrees. This model is ready for the trail.
What engine powers the Wrangler 4xe?
You already understand that electric motors are a part of the overall system that is underneath the hood. What we want to do is familiarize you with the entire system as a whole. You will be getting a 2.0-liter turbocharged 4-cylinder engine that is connected to two electric motors and a battery pack. The overall power from this powertrain is 470 pound-feet of torque and up to 375 horsepower. Paired with this engine is an eight-speed automatic transmission that ties everything together.
Jeep Inventory at MainStreet of Lansing
You can probably tell by now just how impressive the 4xe model is going to be once it hits the market. This is an SUV that doesn't make a single compromise, and enables you to both be more fuel-efficient, while also upping your off-roading game. We hope you'll check out our full Jeep inventory today, and we'll let you know once the Wrangler 4xe starts to arrive!