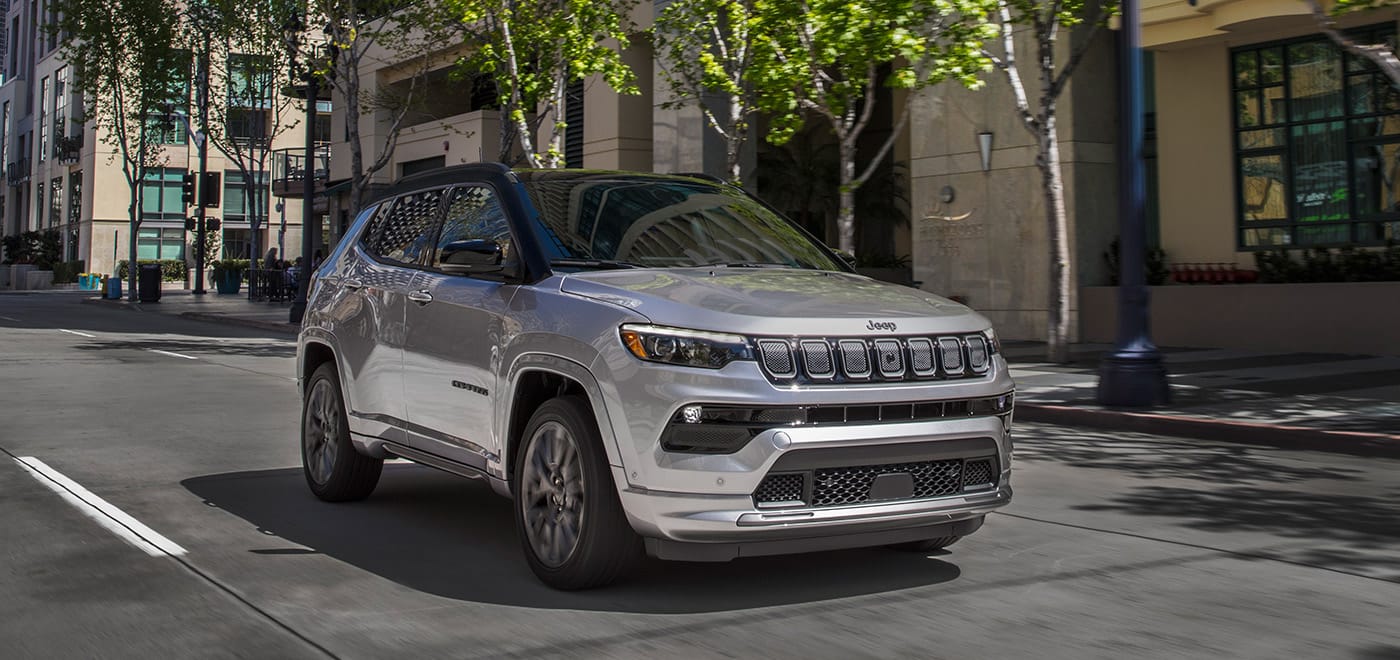 Jeep Dealer serving Kansas City MO
Getting yourself a new Jeep has never been easier than when you choose MainStreet of Lansing. We make sure that our dealership has the best options available for our customers to pick from. That's why we hope, no matter where you are from in the local area, that you will choose us to assist you in this car-buying process.
Getting from Kansas City to MainStreet of Lansing
Are you trying to find the quickest route to MainStreet of Lansing? Then it's time to check out our easy directions from Kansa City, MO! The first thing you need to do is get on I-70 E from E 10th St. You'll be taking I-670 W and I-70 W to KS-7 N in Bonner Springs. Stay on this road for about 17 minutes, until you reach exit 224B. Finally, follow KS-7 N/US-73 N until you reach MainStreet of Lansing. If you've driven by the Home Depot, or the Leavenworth Country Club, then you have gone too far.
About Kansas City Missouri
Located primarily in Jackson County is Kansas City (sometimes just abbreviated to KC). This city is historic, and a large part of the overall experience in Missouri. One of the major reasons for its success is the fact that it was founded right along the Missouri River, which has its confluence of the Kansas River coming in from the west. The establishing of this area initially happened in 1850, although then this city was just called "Kansas", until confusion arose and it was switched to Kansas City. There is a lot to do here, including visiting the Liberty Memorial, the Kauffman Center for the Performing Arts and the Nelson-Atkins Museum of Art.
Brand New Jeep Inventory
Our online site hosts our inventory of quality new vehicles for anyone in the Kansas City area to search at their leisure. Whether it's for a business, or just for yourself, we're sure to have a vehicle on hand that can satisfy your needs.
MainStreet of Lansing Used Jeep Inventory
Searching for a pre-owned car in or around Kansas City, Missouri? Start your search with us and save thousands. With an extensive variety of affordable, high-quality vehicles, we're sure that we can locate a pre-owned car that suits your tastes.
Financing a Jeep Vehicle
Our talented staff are here to be put to work finding you a financial solution that assures you can get an affordable loan for the perfect car. Applying for your vehicle loan can be accomplished using our secure finance application form online. We look forward to working with you and instantly approving your loan!
Jeep Service Department near Kansas City
With years of experience under their belts, our knowledgeable mechanics have what it takes to diagnose any problem on your Jeep vehicle. Our experienced staff will aid you in locating even hard-to-find car parts and accessories. If you'd like to arrange an appointment to bring your vehicle in you can do so by creating a vehicle service appointment here on our site.
Kansas City Resources
Tell me more about Kansas City, MO!