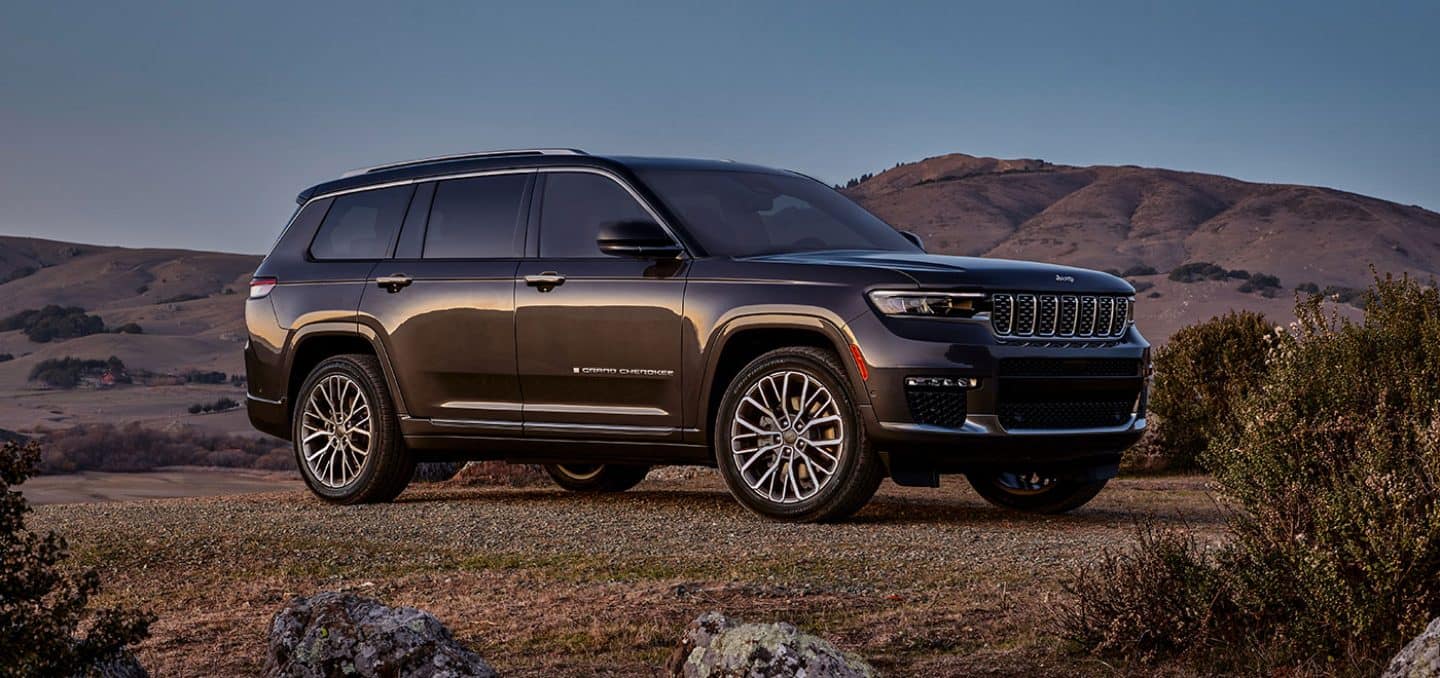 Jeep Service Overland Park KS
Welcome to the service center at MainStreet CDJR, your trusted destination for top-notch maintenance and repairs for your Jeep in the Overland Park area. We understand that keeping your Jeep running smoothly is essential to your driving experience and peace of mind. Our skilled technicians are specially trained to handle all your Jeep's service needs, from routine oil changes and tire rotations to complex repairs. Equipped with state-of-the-art diagnostic tools and genuine Jeep parts, we ensure that your vehicle receives the highest level of care and attention. At MainStreet CDJR, we prioritize efficiency and customer satisfaction, offering timely service and transparent communication throughout the process. Whether you need regular maintenance or more extensive repairs, our service center is here to keep your Jeep performing at its best. Trust your Jeep to the experts at MainStreet CDJR and experience the difference of exceptional service in the Overland Park area.
About Overland Park Kansas
Nestled in the heart of Johnson County, Overland Park, Kansas, is a thriving city that offers a perfect blend of modern amenities and Midwestern charm. Known for its picturesque neighborhoods, well-maintained parks, and exceptional quality of life, Overland Park attracts residents and visitors alike. Overland Park is also home to a wide array of shopping centers, ranging from upscale boutiques to large retail chains, providing ample opportunities for retail therapy. Outdoor enthusiasts can explore the city's numerous parks, trails, and golf courses, offering serene green spaces for relaxation and recreation. With its top-rated schools, excellent healthcare facilities, and a diverse range of dining options, Overland Park offers a welcoming and family-friendly environment.
Schedule Your Appointment at MainStreet DCJR!
The trained service staff at our repair center have the knowledge and experience to assist you with anything you need to care for your Jeep. If you're interested in our service, then you can easily set up an appointment at your convenience. Setting up service for your vehicle is easy, and can be done right on our website. Or, simply give us a call here at our dealership to make an appointment for your Jeep!
Service Specials for Overland Park Drivers
If you're looking for ways to save on service, then we here at Mainstreet Chrysler Dodge Jeep Ram are here to help! You can browse our website to check out all of our current specials to find great ways to save on your service. You can also find various deals and discounts on any parts or accessories you might need. You can check back often to find new ways to save on parts and service here at MainStreet Chrysler Dodge Jeep Ram!
Buy Parts Near Overland Park
Are you looking for ways to customize your Jeep? You an order genuine Mopar OEM accessories here at our service center. Whether it's an accessory or hard to find part, our helpful professionals can help you order it. You can get started right here online by browsing our Mopar accessories catalog, and place an order for your desired parts and accessories on our website. We'll then hep you install anything you need to make your Jeep the best it can be!
Repair Your Jeep at MainStreet CDJR!
Let our friendly service staff inspect your vehicle. If you're having any issues with your Jeep, we'll be more than happy to assess your vehicle, diagnose the trouble, and offer our repair services. Not only that, but we can also help you avoid any future problems by setting you up with routine maintenance such as oil changes, tire rotations,and brake services, all of which will keep your Jeep in good shape, and extend its overall longevity.
MainStreet of Lansing Services
MainStreet of Lansing has a variety of useful service and parts resources right on our website! Here are a few of them:
We also serve the following areas with vehicle repair, maintenance, and parts: