October is Fall Car Care Month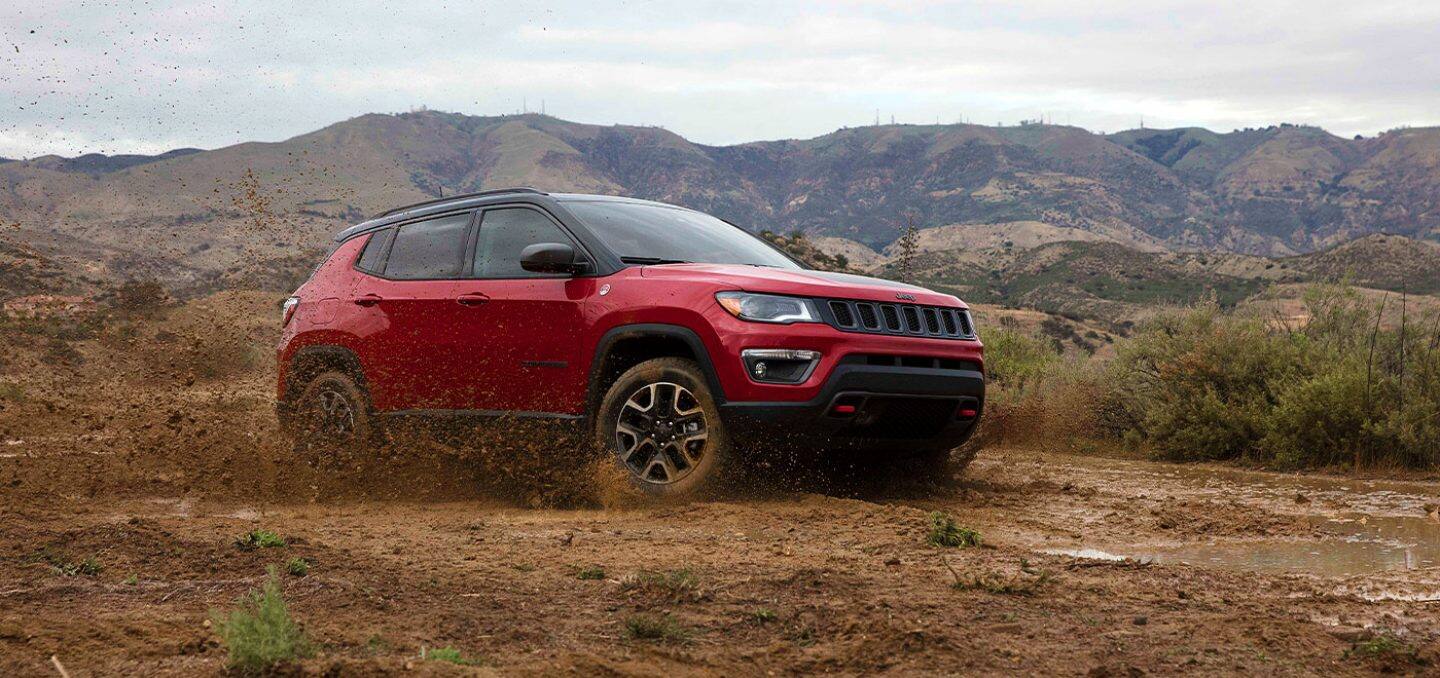 October is Fall Car Care Month
Brought to you by MainStreet CDJR in Lansing KS
October is Fall car care month, and with the changing weather less and less people may feel confident on the road with the unpredictability of the changing season!  Prepare for the unforeseen conditions of fall and winter with these preparation tips from Mopar as a way to keep your vehicle on the road and functioning well through the upcoming months of lower temperatures and snowy gusts.  Certified Mopar technicians know that you need the best parts, service, and maintenance for your vehicle, which is why we at MainStreet DCJR in Lansing KS stock all the Mopar parts you need, and can be a one-stop-shop for all of your service and maintenance needs.
Infrequent Vehicle Use
Every vehicle is different when it comes to how often maintenance is needed during months of infrequent use, so the best way to stay on top of your vehicles needs is to refer straight to your manual, but a good rule of thumb is to pay attention to battery life, flat spots on tires, and brake-rotor rust. These three problems are common when it comes to intermittent use of your vehicle.  Mopar experts suggest that you should drive your vehicle for at least 15-20 minutes each week to prevent and reduce brake-rotor rusting.  This little bit of driving per week can also help prevent flat spots on your tires which tend to occur during longer periods of downtime for your vehicle.  Weather not allowing you to get out on the road? The next best thing is to make sure your tires are inflated to 7.5 psi so that as your tires lay unused, they will not deflate to an unusable pressure.  Finally, to maintain battery life and keep engine fluids in tip-top shape, simply start up your vehicle and leave it idling for 15-20 minutes each week.  While you do this, make sure all of your vehicle accessories are turned off so as not to waste any unneeded battery life.
Battery and Brakes
While it's important to run your battery for at least 20 minutes each week, its also important to get ahead of repairs that may be necessary after a long, hot summer as we go into the colder months.  Heat can be just as damaging to your battery as cold weather and infrequent use is.  That is what makes Fall a great time to check your battery! From now until November 30th, Mopar is offering special rebates for Mopar batteries, and we at Mainstreet DCJR have them in stock for you! Our team of professionals in Lansing KS is happy to help you decide what battery is best for you, and when its time to replace the old one!  That goes for brakes as well! From summer traffic in the city to long road trips on unfamiliar terrain, the lifespan of your brakes is sure to shorten during the summer months.  To avoid a costly repair this winter, come see our technicians at MainStreet DCJR for a quick brake tune-up and get those brakes running smoothly for the colder months!
Accessories to help keep up Maintenance
It's easy to forget about things like wiper blades and washer fluid when thinking about vehicle maintenance, but you'll want to make sure you've got those up and running to the best of their ability too!  A couple of signs that your windshield wipers need replacing are visible streaks across your visibility field, or that high-pitch squeak as the dull rubber is dragged across your windshield.  These things can occur from overuse and can lead to cracking or splitting of the rubber blade. for maximum visibility try the Mopar wiper blades to replace your old, worn-out ones.  At MainStreet DCJR we have a full inventory of Mopar wipers made specially for your vehicle, and we'd be happy to replace them for you! Don't forget about the interior of your vehicle! When is the last time you cleaned the mats on the floor of your vehicle? With everything from dropped crumbs to dirt and mud tracked in and other germs that can get lodges in a carpet floor mat, it may be time to upgrade your interior!  Mopar has easy-to-clean all-weather floor mats, constructed using Original Equipment not available to the aftermarket! They feature deep drain channels and sidewalls that help contain snow, slush, and any accident that might result in a spilled beverage, and we at MainStreet CDJR have got them in stock!
This Fall, get great offers on Mopar parts at MainStreet CDJR in Lansing KS!
Keep your car in the best shape possible going into winter, and all throughout the freezing temperatures!  Need a new battery? Here at Lansing CDJR, we are ready and willing to replace your worn-out battery with a new Mopar or Magnitellie battery and offer a mail-in rebate! Need some new tires to replace your current bald and over-worked ones? Now at MainStreet CDJR, you can get a $100 rebate when you buy a set of Nitto Demon tires from our Mopar Store, at our service center and parts department, or online!  Whatever you need to keep your vehicle running through the winter, we have you covered with the best parts, the best deals, and the best service all through fall during national car maintenance month here at MainStreet CDJR in Lansing KS.