What Makes a Jeep Trail Rated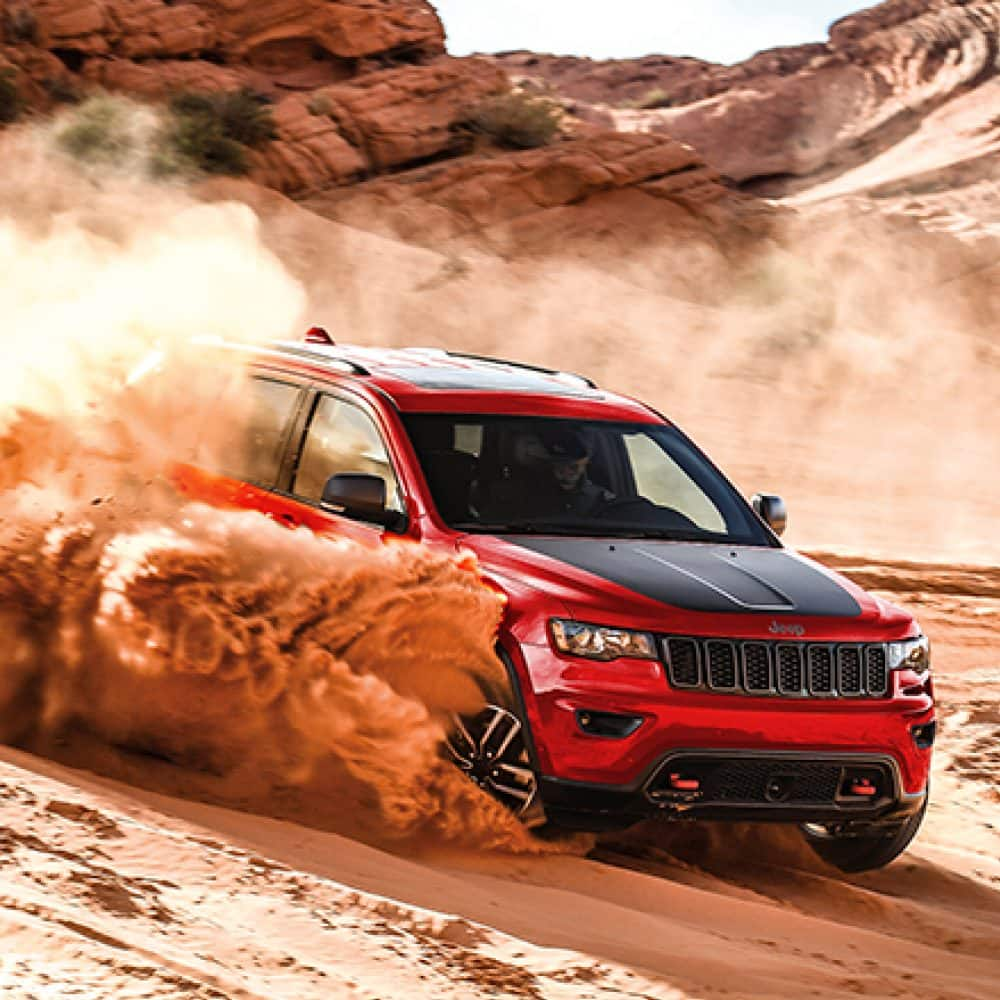 What Makes a Jeep Trail Rated
Written by MainStreet of Lansing
Trail Rated badges aren't simply given out; you have to earn them. That's why every Jeep is put through a series of rigorous tests in five different areas. Being Trail Rated goes far beyond the badge; it represents the ability to take on any challenge that comes a Jeep vehicles way. Jeep commits to all of its drivers to create endless opportunities to push your limits. When you drive a Trail Rated Jeep, you can take your adventure wherever you want to take it. Jeeps rich heritage in off-road vehicles are a thing of legend, and we want to share with you all that goes into earning a Trail Rated badge. Continue reading as we go over all of it!
Traction
All of Jeep Brand Trail Rated 4X4 vehicles come with superior traction that is designed to handle the harshest terrain and conditions. If you are looking to take on some of the toughest terrains on earth, all Jeep vehicles are built strong enough to go over anything the world puts in front of it. Whether you need to make it home through a torrential rainstorm or a freak snowstorm, all Trail Rated Jeeps are here to help keep you safe and secure.
Water Fording
When you have a Trail Rated Jeep on your side, you can go over all sorts of bodies of water with relative ease. Other vehicles tremble at the Jeep's innate ability to go over water areas they wouldn't dare to attempt. All Trail Rated Jeep electrical connections and body openings are sealed in an air intake and its position higher so that your vehicle remains well protected, which is especially important when you drive overflowing creeks, steems, and large rainstorm puddles.
Manuverability
With outstanding maneuverability, your Trail Rated Jeep can easily avoid obstacles when out on the trail. Veer around narrow gaps or accidents with the greatest ease thanks to your Jeeps precision steering and supremely optimized wheelbases. Best of all, your Jeep Trail Rated 4×4 vehicle can handle tight trail switchbacks and even difficult emergencies.
Articulation
If you're in the mood for adventure on the most difficult terrain, then the articulation of your Trail Rated Jeep will be with you every step of the way. Good articulation doesn't only come in handy while your off-roading; it is also with you if you hit difficult construction areas or deep potholes which require maximum suspension flexibility. The higher articulation levels coming from your Trail Rated Jeep ensures that your wheels remain and engaged if there is more than one tire off the ground.
Ground Clearance
The Trail Rated ground clearance from your Jeep gives you plenty of room between the underside of your Jeep and the terrain. The amazing ground clearance allows the driver to go over rocks and logs without doing any damage to the undercarriage. Meanwhile, the approach angle, breakover angle, and departure angle are supremely maximized, which gives drivers the ability to go over things when going around them is impossible.
Get a new Trail Rated Jeep at MainStreet of Lansing
No matter what type of Trail Rated Jeep you are looking for, you will find it here at MainStreet of Lansing. We have a wide range of Cherokee, Grand Cherokee, and Wrangler vehicles that you can peruse at your leisure. If you want to take a test drive, notify our representatives, and we will set you up. We can't wait to put you behind the wheel of the Trail Rated Jeep of your dreams. If you can't make it down to the dealership, be sure to check out our complete Jeep inventory
here on our website
.